WITH PEOPLE, NOT FOR PEOPLE.
ABURY is a fair trade lifestyle brand that is pioneering the fashion industry by connecting international designers with traditional artisans from inspiring cultures to create unique handmade bags, shoes and other accessories. The products are sold in over 20 countries. Half of the profits are re-invested through the ABURY Foundation in social projects to support the artisan communities further, such as education, women empowerment and intercultural understanding.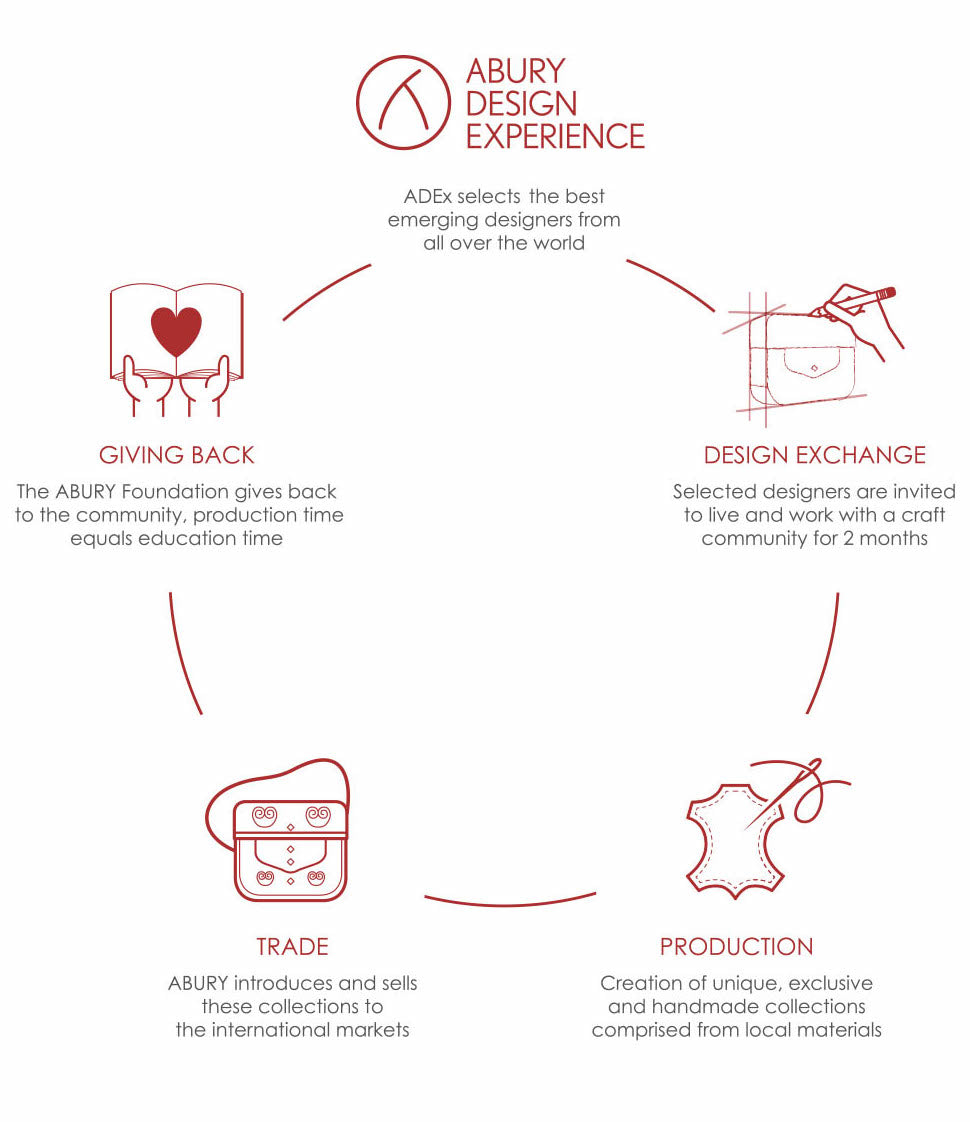 Through our global designer contest ADEx we select the best emerging designers from around the world, and give them the opportunity to live and work with a craft community for several weeks. During this time of inspiration, collaboration, and co-creation, a new collection is coming to life. The designer and the artisans are producing handmade fashion accessories with exclusive design, entirely made from locally sourced materials. The collection is launched to the global market and sold through ABURY's online and offline channels and retailers. ABURY shares half of the profits with the ABURY Foundation and thereby leaves a social impact.
Explore our cycle model in more detail here.
Handmade Quality. Exclusive Design. Social Impact.
Style, quality and morals are not mutually exclusive. In fact, it is the combination of the three that is truly magical. It is the story behind every piece that pulls on your heartstrings and makes you feel all warm and fuzzy inside. Every seam, every fold has its own voice, its own passion, its own soul. We want to share these wonderful things with you for them to inspire you, to mold you, to change you. Be bold, be brave and love the world we live in.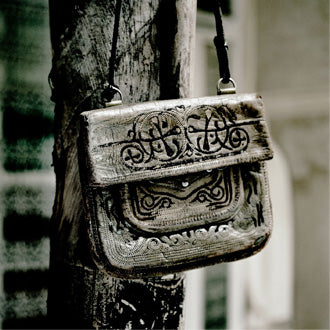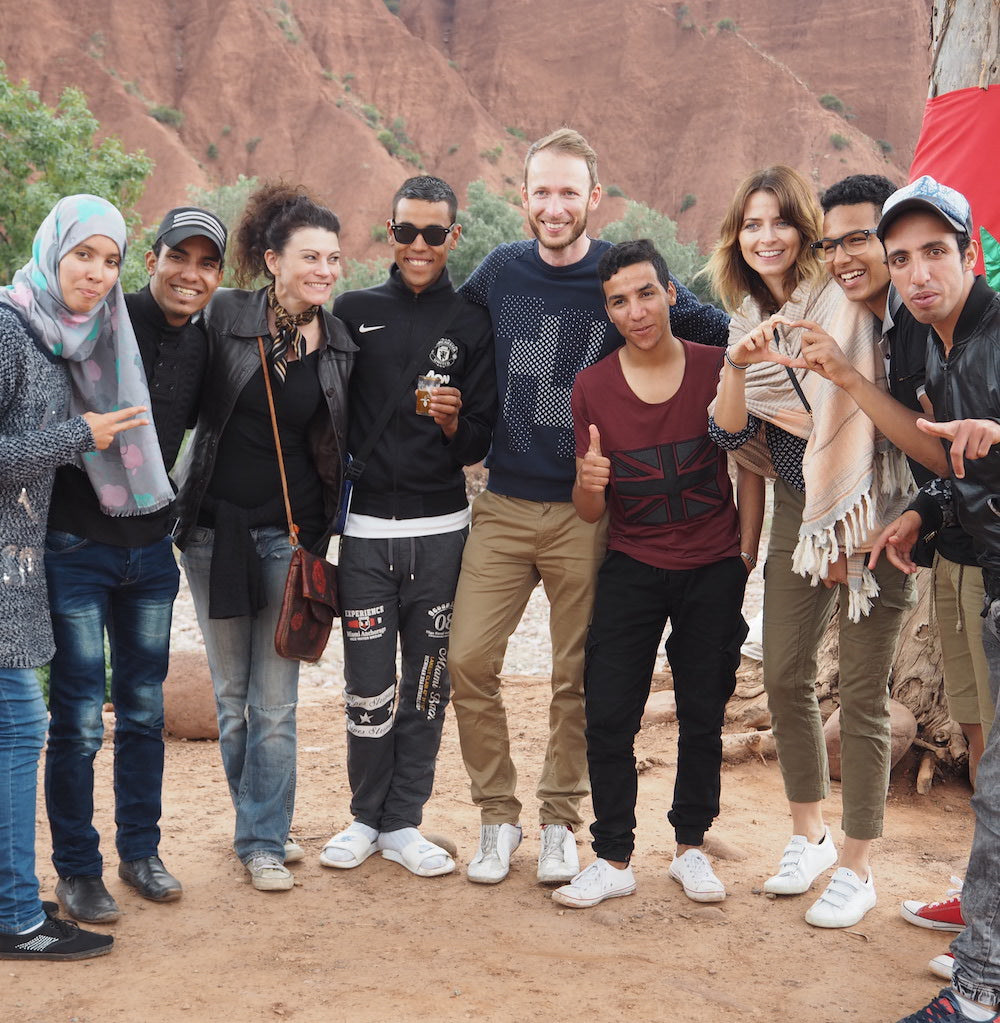 Together we can create unqiue fashion accessories that are handmade with a modern design. Together we can enable cultural exchange by connecting artisans and designers from around the world. Together we can create worthy jobs and help less priviledged women and men to provide for themselves and their families. Together we can give back to these people, preserve their cultural heritage, and allow them access to education. Only by sharing our knowledge, visions and skills can we surpass ourselves and generate innovative ideas and change. Only together we can change the fashion industry to the better.
TOGETHER WE MAKE IT FASHIONABLE TO CARE
Hours of education
have been given back to the ABURY communities.
To pay fair salaries is a start, but not enough!
Every time you buy an ABURY product,
you are transforming its hours of production in hours of Education
to the Communities where the product was made.

Learn more about the ABURY Foundation and our projects
for social development in the ABURY communities.