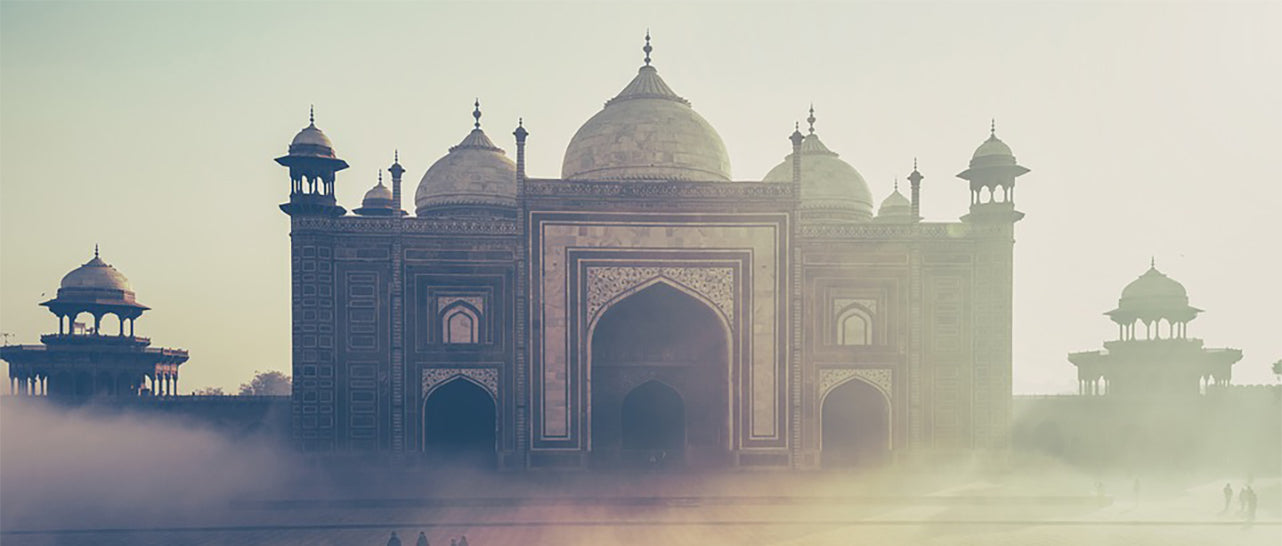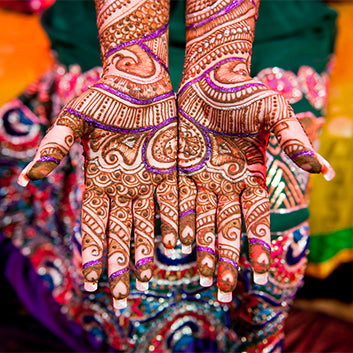 India is one of the world's oldest civilisations. Around 1,2 Billion people are living in this huge and divers country. "Indian" refers to the nationality but not to the language or religion. The Indian nationality consists of many regional ethno-linguistic groups, reflecting the rich and complex history of India. From astronomy to mathematics to art, most of our current knowledge and wisdom was once born in India. The diversity of cultural influences and omnipresence of colour inspired various craft traditions in India. Today, India is a thriving and dynamic country in terms of industry and finance. Despite this seemingly titanic growth spurt, Indians remains deeply attached to their millennial cultural traditions.
As a multi-cultural and multi-ethnic country, various festivals and holidays are celebrated year-round, as an act of mutual respect for the different religious beliefs that coexist in India.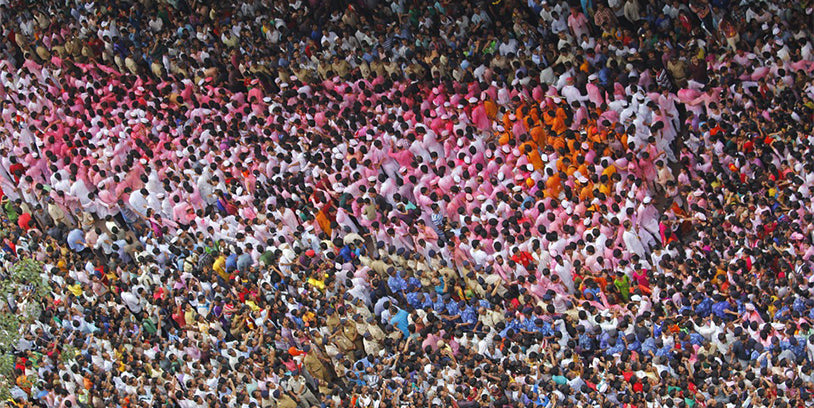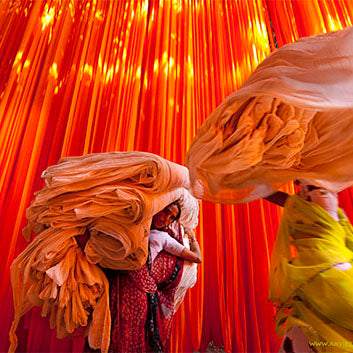 One thing about India is the love of colour, even in ordinary clothing. From peacock blue to saffron-orange, the streets of Mumbai or Jaipur overflow with different colours, textures, patterns and cuts. Each state has very specific craft traditions that serve both as a source of income as well as symbols of local identity. There is such a wide range of techniques and skills when it comes to crafts, from block-printing to the kantha stitch from Bengal, that there is room for creativity and diversity in patterns and textures. Muga silk and cane mats from Assam, woodwork from Karnataka, jewelry from Rajasthan… These traditions and skills will keep thriving and existing in India.
Combining tradition and modernity is what will preserve these crafts and give room for innovation. These products can reach new people and artisans can improve upon these age-old techniques.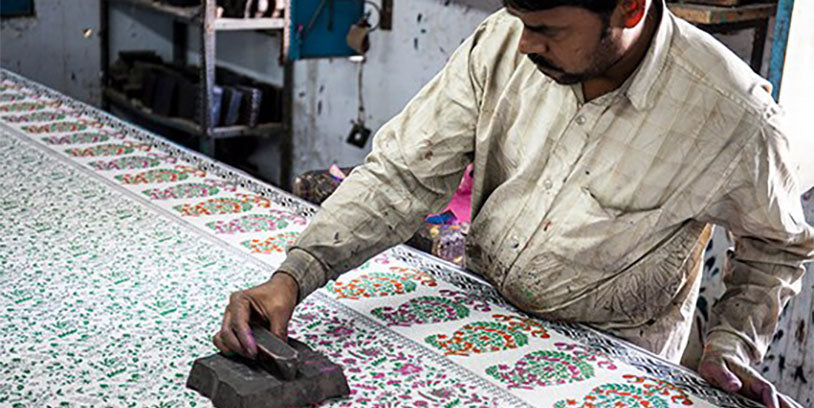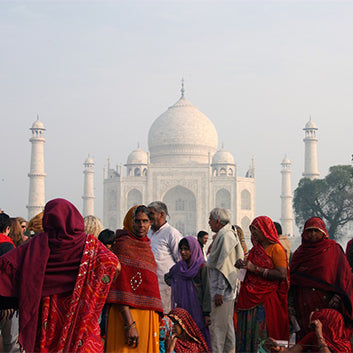 India is an ethnically rich and diverse country. While Hindi – spoken in the North – and English – used for politics and commerce – are the most widely used languages, there are over 1500 languages and dialects spoken across the country. This cultural diversity is protected by the Constitution, that recognizes 15 regional languages. However, despite the Constitution forbidding the principle of "untouchability" in all facets of the Indian society, the caste system continues to remain influential. 80% of the population is Hindu, while only 14% is Muslim. Holy cities in India attract pilgrims from all around the world, namely Amritsar (the Sikhs) and Varanasi (the Hindus).
All in all, India is a kaleidoscope of colours and cultures. It is this variety and diversity that makes India such a resplendent panorama of ideas, traditions and, more importantly, people.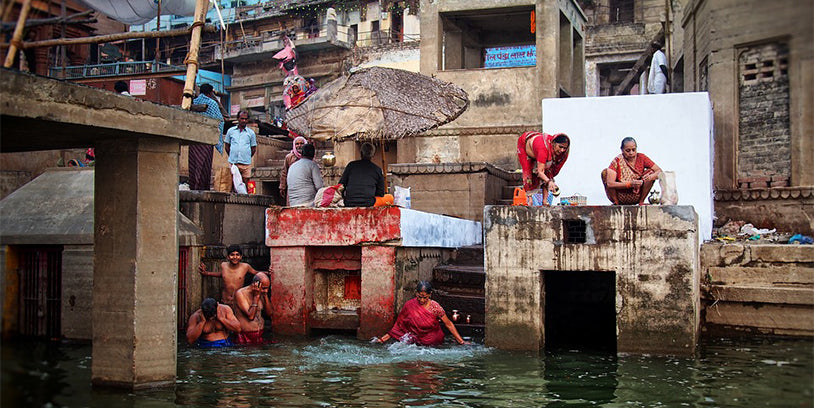 Hours of education
have been given back to the ABURY communities.
To pay fair salaries is a start, but not enough!
Every time you buy an ABURY product,
you are transforming its hours of production in hours of Education
to the Communities where the product was made.

Learn more about the ABURY Foundation and our projects
for social development in the ABURY communities.