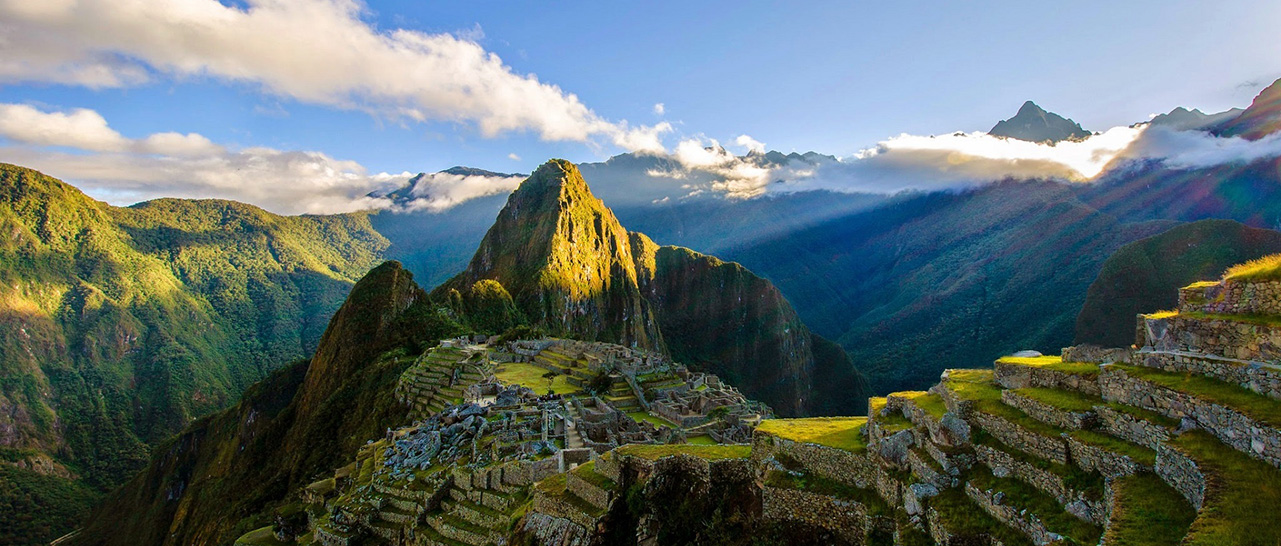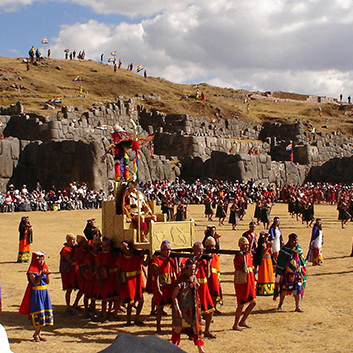 Peru was built upon the intersection of European and Pre-Columbian myths and beliefs in a mutually inclusive way. Though Spanish is the official language, other languages such as Quechua and Aimara were recognized by the Constitution. In the same vein of tolerance and mutual inclusion, despite Catholicism being the main religion, freedom of religion is the cornerstone of the Peruvian mind-set. As such, this coming together of different beliefs and customs has created almost 3 000 annual popular celebrations in Peru, from patron saint feasts to carnivals and rituals. A strong mystical figure in Peruvian culture is the Pacha Mama (Mother Earth), who is regularly thanked for her endless generosity during all forms of religious festivities and celebrations.
Peru has been a prosperous democracy for the last twenty years, after a tumultuous period of dictatorship that ended in the early 1990's.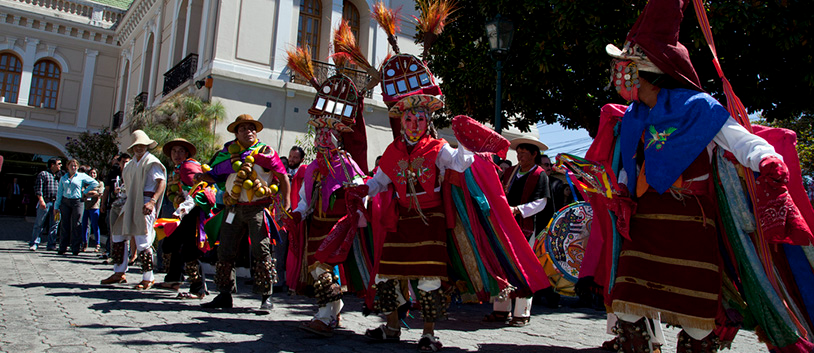 HANDMADE IN PERU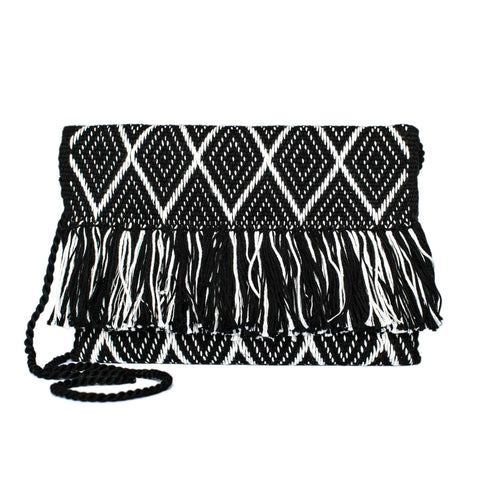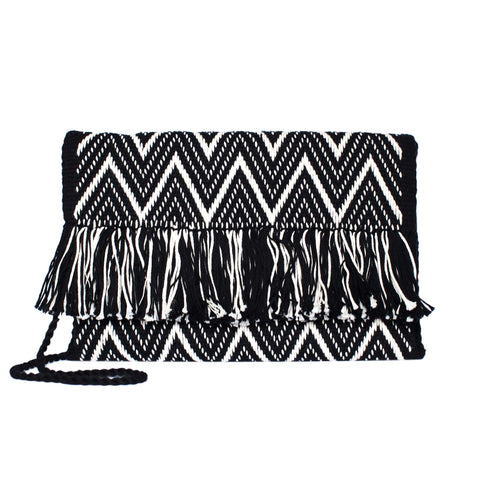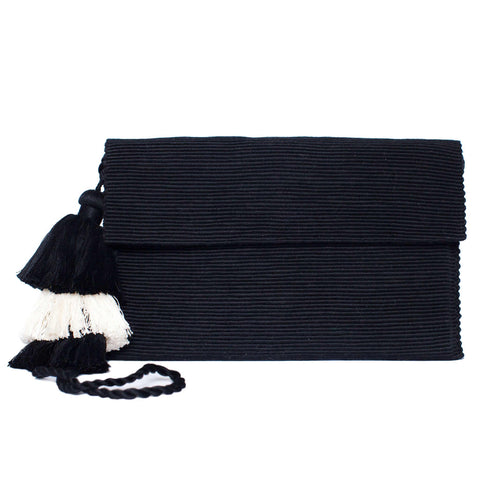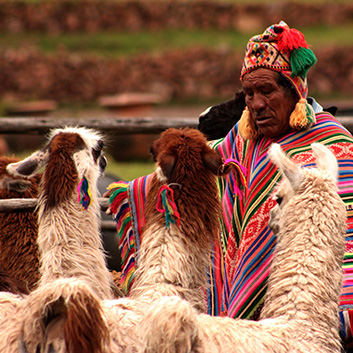 Peru is widely known for its meticulous and outstanding handicraft artisans with highly developed technical skills. This affinity for crafts dated back to Pre-Columbian Peruvians through the art of weaving, wood, stone, gold and silver which were incorporated in day-to-day life. This heritage can still be seen today in different towns with their high-quality woven items. Peru is famed for the quality of its wool, and this quality stems from the wildlife present through the country, particularly its camelids. From the alpaca, to the guanaco to the llama, Peruvians have a wide array of wools to choose from to weave gorgeous pieces, from scarves to blankets to clothing to handbags.
Different types of wool can be blended and combined to create unforeseen products for the international markets.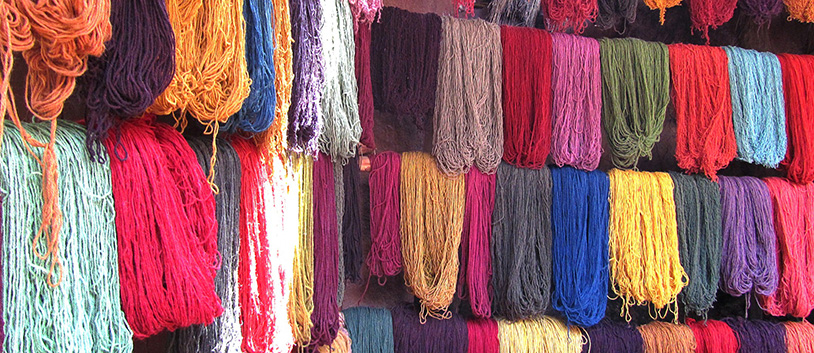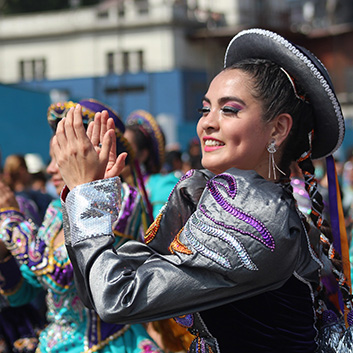 Peruvians are extremely proud of their heritage; their civilization is indeed the oldest in South America. As such, Peru increasingly recognizes and takes pride in its Andean origins after centuries of turning its back on those traits. This country claims to constantly reinvent itself, adding on to its already considerable heritage and customs. Peruvians are known for being welcoming and take great pride in offering visitors a genuine and raw experience of their country, including foods, celebrations and festivals. They are particularly passionate about football, the national sport and an opportunity for families and friends from far and wide to come together and support their team.
They are also extremely pious; faith plays an important role in their day-to-day lives and is the foundation for peaceful co-existence with other creeds and beliefs.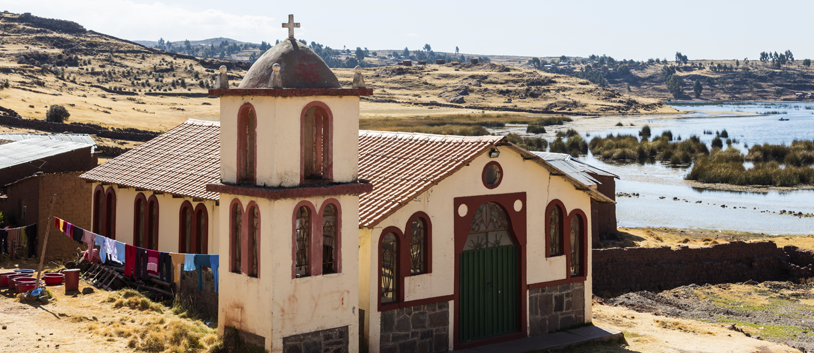 Hours of education
have been given back to the ABURY communities.
To pay fair salaries is a start, but not enough!
Every time you buy an ABURY product,
you are transforming its hours of production in hours of Education
to the Communities where the product was made.

Learn more about the ABURY Foundation and our projects
for social development in the ABURY communities.