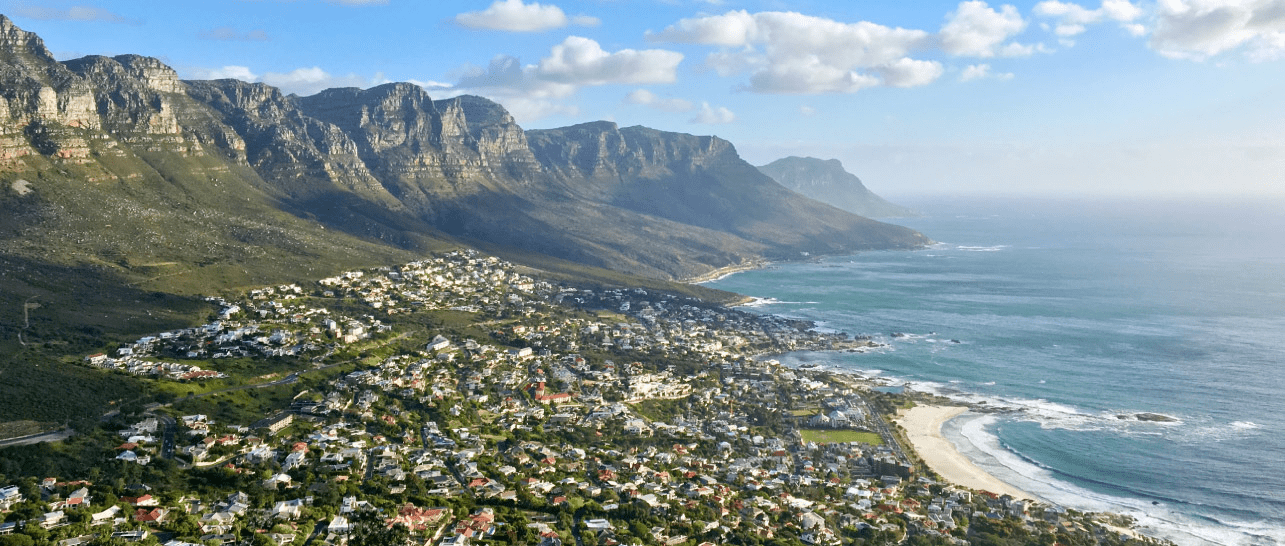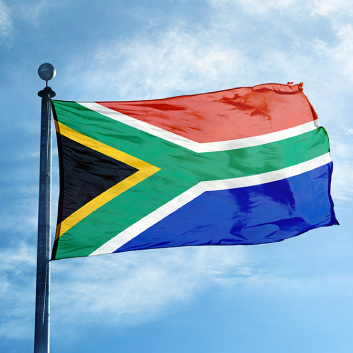 South Africa has several very different ecosystems. The Kruger National Park safari destination is home to a wide variety of wildlife. In the Western Cape there are beaches, lush vineyards around Stellenbosch and Paarl, rugged rocks at the Cape of Good Hope, forests and lagoons along the Garden Route and the vibrant city Cape Town below Table Mountain. The multiethnic society of South Africa consists of many different cultures, languages and religions. This shows when you look at the 11 official languages in the country – which is the fourth highest number in the world. The three most spoken first languages are Zulu (22.7 %), Xhosa (16.0 %), and Afrikaans (13.5 %).
Despite the fact that English is recognised as the language of commerce and science, it is ranked fourth, and was listed as the first language of only 9.6 % of South Africans in 2011; but it remains the de facto lingua franca of the nation.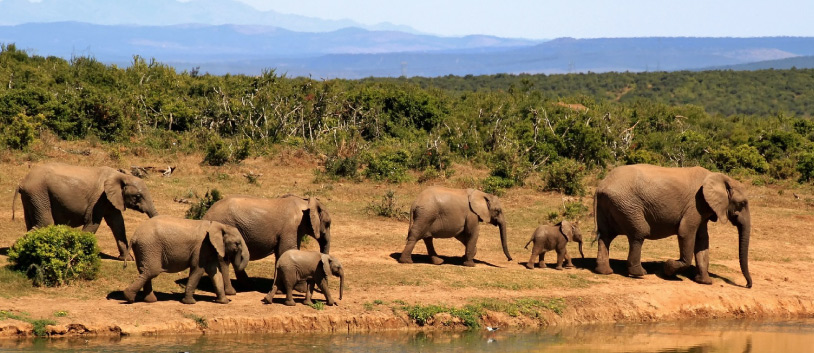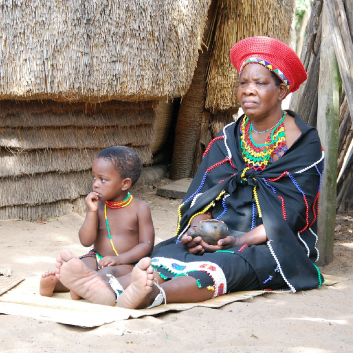 South Africa has a colourful, diverse and vibrant craft sector. One of the strengths of the country's crafts is its distinctiveness. The basketry from South Africa is recognisable from anywhere in the world. Such is the character of the South African crafts in that they tend to a great extent to take on the geographic and traditional inspiration of particular areas of the country. Beadwork for instance is a common genre in this country. However beadwork is somewhat different in different areas of the country. There are also artisans and designers who have been able to use traditional forms and motifs of craft design and production and modernise them to respond to market opportunities.
It is usual to the areas of interior design, clothing accessories and various utilitarian crafts that are contemporary yet to a great extent also distinctly South African.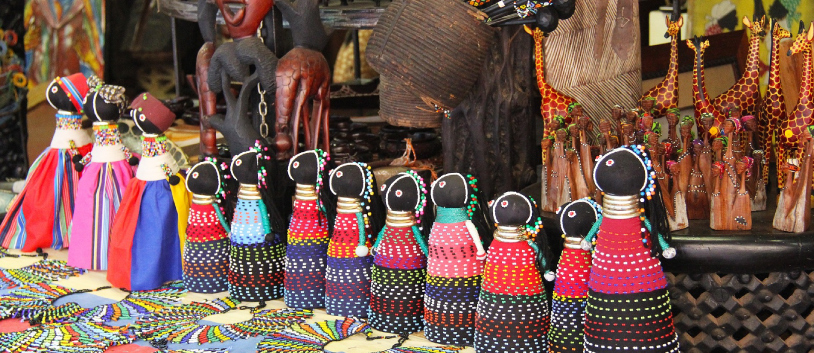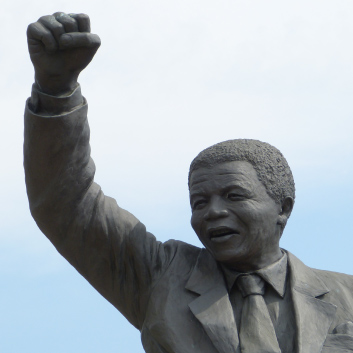 After the end of the Apartheid, the then Anglican Archbishop of Cape Town, Desmond Tutu, coined the term 'Rainbow Nation' to encapsulate the unity of multiculturalism and the coming-together of people of many different races, in a country once identified with the strict division of white and black. The phrase was elaborated upon by President Nelson Mandela in his first month of office in 1994, when he proclaimed: "Each of us is as intimately attached to the soil of this beautiful country as are the famous jacaranda trees of Pretoria and the mimosa trees of the bushveld - a rainbow nation at peace with itself and the world".
Today, South Africa is a popular tourist destination – a substantial amount of revenue comes from tourism.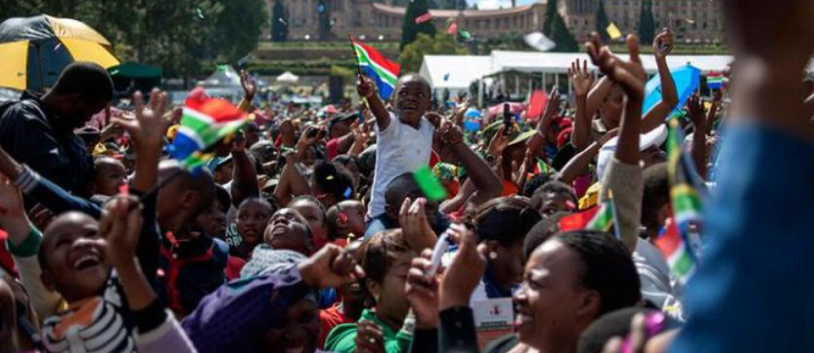 Hours of education
have been given back to the ABURY communities.
To pay fair salaries is a start, but not enough!
Every time you buy an ABURY product,
you are transforming its hours of production in hours of Education
to the Communities where the product was made.

Learn more about the ABURY Foundation and our projects
for social development in the ABURY communities.